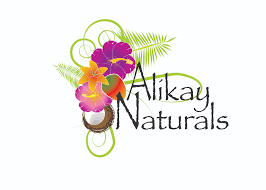 Alikay Naturals
Aloe Berry Styling Gel
8oz / 236ml
Bestellnr. 00630
Kostenloser Versand ab CHF 100.00
BESCHREIBUNG
Alikay Naturals Aloe Berry Styling Gel 8oz/236ml.
For kinky, curly, wavy, straight hair.
Aloe Berry Styling Gel contains a unique blend of quality ingredients to offer both styling versatility and moisture in a single styling product. With the Aloe Berry Styling Gel, style your hair without it drying, flaking, or feeling sticky!
The alcohol-free, tropical-scented formula includes Aloe Vera infused with berries, botanicals and essential oils to further hydrate hair. For a medium-light hold.
Aloe Vera: Conditions hair and smoothes the hair cuticles by coating it to seal moisture in. It strengthens the cortex of damaged hair.
Sweet Almond Oil: Strengthen hair by smoothing and nourishing the cuticle to make hair stronger. Helps prevent hair breakage and increases shine.
Avocado Oil: Penetrates the hair cortex to lubricate hair and improve elasticity to avoids damage, improves detangling and moisturizes dry scalp.
Directions: Can be applied to wet or dry hair. Apply a nickel size amount at a time to hair. Let hair air dry (recommended) or blow dry. Style hair as desired.
Hair Tips: If using to style hair in a puff, ponytail or to lay down stubborn edges, apply Lemongrass Leave In Conditioner first to avoid hair breakage. Apply the Aloe Berry Styling Gel, then brush hair in place. For an even better hold, tie hair down with a scarf for 5-10 minutes.
Key Ingredients: Aloe Barbadensis (Aloe Vera), Cocos Nucifera (Coconut Oil), Prunus Amygdalus Dulcis (Sweet Almond) Oil, Tocopherol (Vitamin E), Fragrance (Parfum), Color additives, Botanical Blend Ingredients.