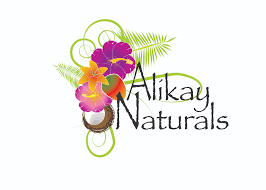 Alikay Naturals
Crème Brulee Curling Delight
8oz/236ml
Bestellnr. 001079
Kostenloser Versand ab CHF 100.00
BESCHREIBUNG
Alikay Naturals Crème Brulee Curling Delight 8oz/236ml.
For kinky, curly, wavy hair.
Safe for color-treated hair.
Gives you curls that stay defined for days. Enhance your natural curl pattern with this combination of premium Aloe Vera, Agave Nectar and Argan Oil that moisturizes your hair and smooths cuticles for greatly enhanced sheen.
The resulting elongation and reduced frizz creates that polished look, all wrapped up in a fresh pineapple aroma. Perfect for Wash and Go's for kinky/curly hair textures.
Aloe Vera: Moisturizes and conditions hair. It smoothes each hair cuticle by coating it to seal moisture in. Strengthens cortex of damaged hair to promote healthy hair.
Argan Oil: Revives dull, dry hair, reduces frizz, enhances elasticity, renews luster and shine and helps manageability.
Agave Nectar: A humectant that attracts and binds moisture from the air into your hair.
Directions: Apply to freshly washed hair. Section hair into 4-6 sections. Take a small amount of Crème Brulee and apply to hair row by row, raking (shingling) the product through hair from root to tip. Start from the back sections and move to the front. Let hair air dry, sit underneath a drier, or use a diffuser. You shouldn't need to reapply product until next wash day.
Hair Tip: For best results, spray Lemongrass Leave in Conditioner first on wet hair. Using clips to section hair helps style quicker. For kinky textures, apply product in smaller sections to ensure coverage.
Key Ingredients: Aloe Barbadensis Leaf (Aloe Vera )Gel , (Agave) Tequilana Stem Nectar, Argania Spinosa (Argan) Oil , Cocos Nucifera (Coconut) Oil, Prunus Amygdalus Dulcis (Sweet Almond) Oil, Rosmarinus Officinalis (Rosemary) Leaf Extract , Fragrance (Parfum) , Color Additives, Botanical Blend.