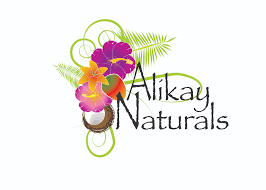 Alikay Naturals
Moisture Rich Hair Parfait
8oz/236ml
Bestellnr. 001077
Kostenloser Versand ab CHF 100.00
BESCHREIBUNG
Alikay Naturals Moisture Rich Hair Parfait 8oz/236ml.
For kinky, curly hair.
Safe for color treated hair.
Formulated to keep textured hair healthy and soft. Its deliciously scented moisture-rich ingredients make your hair feel softer, look shinier, and behave more manageable.
The proper combination of the 3 key ingredients Shea Butter, Argan Oil and Coconut Oil is the secret to providing ultimate hydration therapy for dry and/or textured hair.
Shea Butter: Contains emollient properties that seals moisture into hair, avoids hair breakage and contains nourishing vitamins and minerals.
Argan Oil: Revives dull and dry hair, reduces frizz, enhances elasticity, renews luster and shine, helps manageability and promotes healthy hair.
Coconut Oil: Rich in fatty acids that increases hair shine, strength and moisture to the hair by binding to your hair protein structure.
Directions: Can be used on wet or dry hair. Take a small amount of Moisture Rich Hair Parfait and rub between palms for easier application. Apply directly to hair to get a smoother look. On twisted or braided styles, apply by rubbing hands down the hair shaft. Style as usual.
Hair Tip: A little Hair Parfait goes a long way, so when styling use a fingertip amount at a time until you have achieved your desired look. For best results, use after applying Lemongrass Leave In Conditioner on wet or dry hair to achieve amazing styles.
Key Ingredients: Butyrospremum Parkii (Shea Butter), Argania Spinosa (Argan Oil),Prunus Amygdalus Dulcis (Sweet Almond Oil), Cocos Nucifera (coconut oil),Prunus Armeniaca (Aprikot) Kernel oil, Rosmarinus Officinalis (Rosemary) leaf extract, Tocopherol (Vitamin E), Botanical Blend, Fragrance.