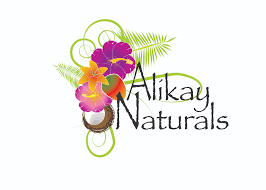 Alikay Naturals
Shea Yogurt Hair Moisturizer
8oz/236ml
Bestellnr. 001080
Kostenloser Versand ab CHF 100.00
BESCHREIBUNG
Alikay Naturals Shea Yogurt Hair Moisturizer 8oz/236ml.
For kinky hair.
Safe For Color Treated Hair.
Shea Yogurt Hair Moisturizer delivers heavy moisture to hydrate even the driest hair while using quality ingredients. This specially-formulated moisturizer leaves your hair softer, shinier and more manageable.
The yummy smelling cream base is light and fluffy so it won't cause build-up. Shea Yogurt is also infused with the highest-quality moisturizing botanicals and oils to hydrate your hair from the inside out, leaving it stronger and healthier.
Raw Shea Butter: Contains emollient properties that seals moisture into hair, avoids hair breakage and contains nourishing vitamins and minerals.
Argan Oil: Revives dull dry hair, reduces frizz, enhances elasticity, renews luster and shine, helps manageability while promoting healthy hair.
Coconut Oil: Rich in fatty acids that increases hair shine and strength. Binds to hair protein structure to avoid hair breakage.
Directions: Can be used on wet or dry hair. If used on wet hair, first wash and detangle. Next, part hair into sections and apply a fingertip amount to each section, raking into hair as you go. Then style as usual. If used on dry hair, apply a fingertip amount starting at the roots, then style as usual. Your hair may feel oily but this is by design; your hair will hungrily absorb it as it dries.
Hair Tip: Delivers heavy moisture, so highly recommended for kinky/curly hair types. To achieve amazing styles, spray Lemongrass Leave in Conditioner first on wet or dry hair.
Key Ingredients: Butyrospermum Parkii (Shea Butter), Argania Spinosa (Argan) Oil , Prunus Amygdalus Dulcis (Sweet Almond) Oil, Cocos Nucifera (Coconut) Oil, Triticum Vulgare (Wheat) Germ Oil, Rosmarinus Officinalis (Rosemary) Leaf Extract, Botanical Blend, Fragrance.