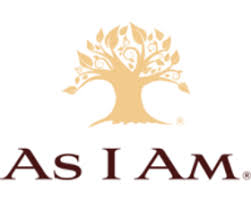 As i Am
Coconut Cowash (454g)
454g/16oz
Bestellnr. 00710
Kostenloser Versand ab CHF 100.00
BESCHREIBUNG
As I Am Coconut Cowash Cleansing Cream Conditioner 454g/16oz.
As I Am Coconut Cowash Conditonneur Lavant 454g/16oz.
With Tangerine, Coconut Oil, Castor Oil, Saw Palmetto, Phytosterols.
Gentle no-suds moisturizing formula. Cleanses hair and scalp, without sulfates and harsh detergents. Hydrates dry hair for more vibrant manageable natural coils and curls.
Avec Tangerine, Huile de Coco, Huile de Ricin, Baies du Palmier, Phytostérols.
Ne mousse pas formule hydratante douce. Nettoie les cheveux et les cuir chevelu, sans sulfates et sans détergents agressifs. Nourrit les cheveux secs pour des boucles naturelles, hydrateées et facile à coiffer.
CoWashing ist in den meisten Fällen die beste Art, Ihr Haar zu reinigen. Diese leichte no-suds Conditioning-Creme ohne Schaum entfernt sanft alle Rückstände einschließlich der Dinge, die Sie bis jetzt verwendet haben, um Ihre Locken zu pflegen. Jetzt wird es Zeit für einen strahlenden Neuanfang. Dieses CoWash unterscheidet sich von allen anderen, da es eine besondere Mischung aus natürlichen Inhaltsstoffen enthält, die ein gesundes Haarwachstum auf der Follikel-Ebene fördern.