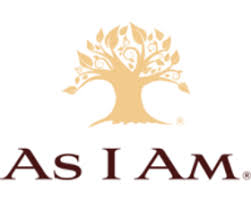 As i Am
Detangling Conditioner
237ml/8oz
Bestellnr. 00090
Kostenloser Versand ab CHF 100.00
BESCHREIBUNG
As i Am Detangling Conditioner Leave-In Tangle Releaser 237ml.
As I Am Detangling Conditioner Conditionneur Sans Rinçage Démêlant 237ml.
With Coconut Oil, Shea Butter and Royal Jelly.
For easy detangling. For healthy, shiny and manageable hair.
Avec Huile de Noix de Coco, Beurre de Karitée, Gelée Royale.
Pour un démêlage facile. Pour cheveux sains, brillants et gérable.
Übernimm die Kontrolle über natürlich lockige oder gewickelte Haartypen mit dem As I Am Detangling Conditioner; eine leichte Formel, die Knoten und Verwicklungen zu beseitigen verspricht.
Angereichert mit einer pflegenden Mischung aus Sheabutter, Kokosnussöl und Gelée Royale (eine natürliche Substanz, die von Königin-Honigbienen gesammelt wird), liefert der Conditioner intensive Feuchtigkeit und Hydratation und verbessert die Handhabbarkeit, um Haare für das Styling vorzubereiten. Hilft, schwache, beschädigte Strähnen zu stärken und zu reparieren für gesundes Haar von der Wurzel bis zur Spitze.