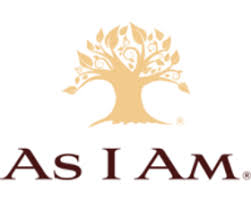 As i Am
Twist Defining Cream (454g)
454g/16oz
Bestellnr. 002298
Kostenloser Versand ab CHF 100.00
BESCHREIBUNG
As I Am Twist Defining Cream 454g/16oz.
For Shiny Smooth Twists and Twist-Outs.
With Sunflower Oil, Castor Oil, Amla, Sugar Beet Root, Phytosterols.
Higly defined natural styles with this rich creamy styler. Minimizes frizz and maximizes smoothness.
Pour des Twists et Twist-Outs Brillants et Rebondis.
Avec Huile de Tournesol, Huile de Ricin, Amla, Sucre de Betterave et Phytostérols.
Profitez de styles naturels hautment définis avec cette riche créme. Minimise les frisottis et optimise la douceur.
As I Am Twist Defining Cream. Twist in High Def! Take the Coils & Curls that Nature Gave You to the Max! Shiny smoothness, (and lots of it), is what you ll get when you twist with this one-of-a-kind rich creamy styler. Made especially for highly textured hair with nurturing natural oils, plus an organic extract that provides the ultimate in moisturization. There is even a wondrous organic compound blended in that works to block DHT and stimulate healthy hair growth.