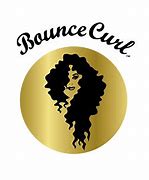 Bounce Curl
Alcohol-Free HairSpray
6oz/117ml
Bestellnr. 002336
Kostenloser Versand ab CHF 100.00
BESCHREIBUNG
Bounce Curl Alcohol-Free HairSpray 6oz/117ml.
Color Safe.
Protein free. No Silicones, Parabens, Sulfates, PEG's, DEA/MEA, Propylene Glycol, Formaldehydes, Phthalates.
To create hold, texture and volume.
Bounce Curl HairSpray is a medium-to-strong hold hairspray. It is Infused with Organic Black Seed Oil, Hydrolyzed Wheat Protein, Aloe Barbadensis Leaf Extract, Panax Ginseng Root Extract, Sage Extract & Boswellia Carterii Oil. It is perfect for any time of the year, and works well in the humid environments of summer. The ultra-fine mister distributes hair spray evenly. You only need two or three spritzes (sprayed 6 inches from your hair) to get a good result. Using the right amount of Bounce Curl HairSpray means you will get the right hold without having to use lots of product. Will last a long time.
Scent: The scent is made of addictive creamy aroma with subtle notes of exotic fruits, balanced with a lush and blend of White Jasmine and Magnolia Flowers, rounded with Sandalwood and Vanilla.