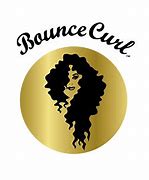 Bounce Curl
Avocado & Rose Oil Clump and Define Cream
6oz/117ml
Bestellnr. 002334
Kostenloser Versand ab CHF 100.00
BESCHREIBUNG
Bounce Curl Avocado & Rose Oil Clump and Define Cream 6oz/117ml.
For all hair types. Color Safe.
Protein free. No Silicones, Parabens, Sulfates, PEG's, DEA/MEA, Propylene Glycol, Formaldehydes, Phthalates.
To Soften, Hold and Shine Curls.
The Define Cream is a multi-purpose luxurious leave-in cream that will lightly hold & soften your hair at the same time. It will give you volume and feel light weight. Ingredients include 10 exotic oils from the Middle East, North Africa & the Mediterranean areas such as Organic Black Seed Oil, Avocado, Egyptian Abyssinian oil, Moroccan Rose, Argan Oil & more.
It is concentrated, only a small amount needs to be used to get great results.
Scent: The scent is made of addictive creamy aroma with subtle notes of exotic fruits, balanced with a lush and blend of White Jasmine and Magnolia Flowers, rounded with Sandalwood and Vanilla.