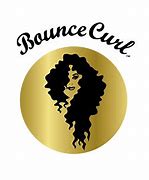 Bounce Curl
Moisture Balance Leave-In Conditioner
6oz/117ml
Bestellnr. 002333
Kostenloser Versand ab CHF 100.00
BESCHREIBUNG
Bounce Curl Moisture Balance Leave-In Conditioner 6oz/117ml.
For all hair types. Color Safe.
Protein free. No Silicones, Parabens, Sulfates, PEG's, DEA/MEA, Propylene Glycol, Formaldehydes, Phthalates.
The ultra-concentrated, powerful leave-in conditioner (primer & styling cream) is designed for deep nourishment to create strong, shiny, healthy & soft hair. Infused with 5 Ancient Eastern Mediterranean Oils including Egyptian Neroli Oil, Jojoba, Olive, Fenugreek, Argan Oil & more. This luxurious leave-in can be used for every wash & go and can be applied as a primer underneath any hair products to achieve extreme moisture balance & daily protection.
It is concentrated, only a small amount needs to be used to get great results.
Scent: Addictive creamy aroma with subtle notes of exotic fruits, balanced with a lush and blend of White Jasmine and Magnolia Flowers, rounded with Sandalwood and Vanilla.