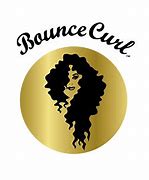 Bounce Curl
Pomegranate & Pumpkin Enzyme Clarifying Shampoo
8oz/236ml
Bestellnr. 002330
Kostenloser Versand ab CHF 100.00
BESCHREIBUNG
Bounce Curl Pomegranate & Pumpkin Enzyme Clarifying Shampoo 8oz/236ml.
For daily use. For all hair types. Color Safe.
No Silicones, Parabens, Sulfates, PEG's, DEA/MEA, Propylene Glycol, Formaldehydes, Phthalates.
Level 1 Light Moisture.
Pomegranate & Pumpkin Enzyme Gentle Clarifying shampoo thoroughly cleanses all hair types (without drying) & balances moisture while adding volume.
Gently cleanses hair the most out of the 3-moisture-level shampoo system. Gently removes build-up from oils or stylers without drying out your hair or stripping out natural oils.
Botanical extracts add volume and texture to thin hair.
Lightly moisturizes hair without weighing down curls.
Exfoliates & Revitalizes scalp with Pomegranate & Pumpkin Enzymes.
Packed with Organic Black Seed Oil, Enzymes, Pro-vitamin B5, Biotin, Rosemary, Nobilis Flower & many more herbal plant extracts that strengthen & boost hair bounce.
Scent: 100% Oil Scent. Revitalizing citrus aroma creates a sense of well-being that permeates spirit, mind and body.