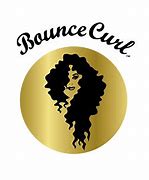 Bounce Curl
Pure Silk Moisturizing Shampoo
8oz/236ml
Bestellnr. 002331
Kostenloser Versand ab CHF 100.00
BESCHREIBUNG
Bounce Curl Pure Silk Moisturizing Shampoo 8oz/236ml.
For daily use. For all hair types. Color Safe.
No Silicones, Parabens, Sulfates, PEG's, DEA/MEA, Propylene Glycol, Formaldehydes, Phthalates.
Level 2 Medium Moisture.
Safflower Oil helps calm frizz, repair and detangle dry hair, leaving you with shiny hair. It will not leave hair greasy. It is perfect for thin, medium or thick hair.
Cleanses 2nd most out of the 3-moisture-level shampoo system. The Level 2 Medium Moisture Pure Silk Shampoo gives a little more moisture than the Pomegranate & Pumpkin Enzyme Gentle Clarifying Shampoo.
Infuses oils into the hair shaft, reducing frizz.
Prepares and tackles hair tangles prior to conditioning.
Packed with Organic black Seed Oil, Pro-vitamin B5, Safflower Oil, Biotin, Quinoa, Nettle, Lavender & Olive Oil, Green Tea, Baobab Seed & many more plant extracts that help restore hair.
Scent: 100% oil scent. Revitalizing Citrus aroma.