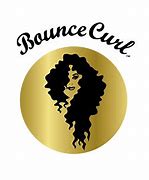 Bounce Curl
Super-Smooth Cream Conditioner
8oz/236ml
Bestellnr. 002332
Kostenloser Versand ab CHF 100.00
BESCHREIBUNG
Bounce Curl Super-Smooth Cream Conditioner 8oz/236ml.
For all hair types. Color Safe.
Protein free. No Silicones, Parabens, Sulfates, PEG's, DEA/MEA, Propylene Glycol, Formaldehydes, Phthalates.
Required moisture. Prevents breakage. Protects, repairs and nourishes.
The first ingredient in this conditioner is organic Aloe, there is no water in the conditioner. This is a light weight creamy conditioner that will lightly hydrate your hair. This conditioner will not build up & it will not leave hair feeling heavy.
Scent: 100% oil scent. Revitalizing Citrus aroma.