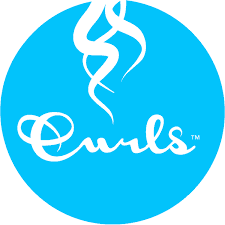 Curls Blueberry Bliss
Reparative Hair Wash
8oz/236ml
Bestellnr. 002289
Kostenloser Versand ab CHF 100.00
BESCHREIBUNG
Curls Blueberry Bliss Reparative Hair Wash 8oz/236ml.
Rich and creamy sulfate free clenaser that does the work of a cleanser and a hair vitamin. Repairs, restores, protects and grows curls.
No sulfates, silicones, parabens.
Soften the driest kink, hydrate the driest curl and encourage healthy scalp and hair growth. Formulated with certified organic Blueberry Extract, Aloe Leaf Juice and Chamomile Extract clinically proven to repair, protect, restore and grow your curls.
Directions: Rinse hair well. Apply the Hair Wash to scalp. Massage well. Rinse.
Apply Hair Wash on the hair, section by section, gently comb through each section. Allow to stay on the hair for 10 minutes. Rinse. Condition with Blueberry Bliss Reparative Hair Mask.