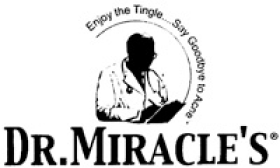 Dr. Miracle's
Relaxed Hair Potion
177.6ml/6oz
Bestellnr. 00230
Kostenloser Versand ab CHF 100.00
BESCHREIBUNG
Excellent on Relaxed, Braided, Weaved or Natural Hair.
Supports strong growing hair and a healthy scalp.
Adds fabulous shine while moisturizing and conditioning.
Strengthens and protects hair and scalp.
Ends breakage and split ends.
The Relaxed Hair Potion is the final step in «My Famous Dr. Miracle's No-Lye Relaxer». Now available for daily use, the potion is the prescription for breakage and split ends caused by hot combs, curling irons, blow drying, weather conditions and sun damage.