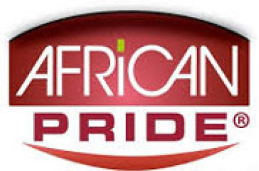 Afican Pride Dream Kids Olive Miracle
Relaxer COARSE
Bestellnr. 001841
Kostenloser Versand ab CHF 100.00
BESCHREIBUNG
Dream Kids Olive Miracle Anti-Breakage No-Lye Creme Relaxer System Coarse.
This easy rinse, conditioning kids formula contains Extra Virgin Olive Oil, African Shea Butter and Herbal Oil Extracts used for generations to help strengthen and protect hair.
For children's delicate hair and sensitive scalp, Dream Kids Anti-Breakage No-Lye Relaxer System leaves hair softer, silkier and more manageable for quick and easy styling.
Kit containing:
Deep Conditioning Herbal Infusion
Liquid Activator
Conditioning No-Lye Creme Relaxer
Neutralizing Conditioning Shampoo
Detangling Moisturizing Conditioner
Pair of Gloves
Mixing stick