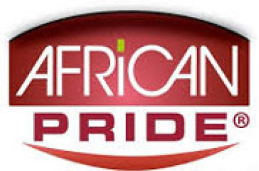 Olive Miracle
Anti-Breakage Leave-In Conditioner (jar)
15oz/425g
Bestellnr. 002321
Kostenloser Versand ab CHF 100.00
BESCHREIBUNG
African Pride Olive Miracle Anti-Breakage Formula Leave-In Conditioner 15oz/425g (jar).
Feather-light leave-in conditioner helps protect hair from damage while strengthening hair deep inside for a stronger healthier look.
Directions:
Use daily on dry hair or after shampooing on wet hair.
Quick absorbing, non-greasy featherlight formula.
Excellent for added protection before blow drying.
Anti-Breakage MIRACLE Formula:
Extra Virgin Olive Oil, African Shea Butter & Herbal Oil Extracts make hair strong, shiny and manageable
Smooth Creamy Feather-light formula helps stop breakage, split ends and dryness.
Daily use strengthens, moisturizes and conditions hair.
African Pride Olive Miracle Leave-in Conditioner ist mit extra nativem Olivenöl angereichert, für ein ultimatives seidenweiches, tief konditioniertes Haar und eine feuchtigkeitsreiche, gesunde Kopfhaut. Der leichte Leave-in Conditioner schützt das Haar vor Schäden und stärkt das Haar tief im Inneren für ein stärkeres, gesünderes Aussehen. In nur einem einfachen Schritt – befeuchtet die Haare, repariert und stärkt trockenes, sprödes, geschädigtes Haar.