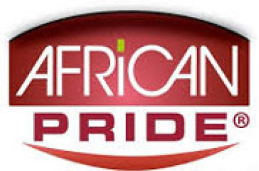 Olive Miracle
Anti-Breakage Moisturizer Lotion
12oz/355ml
Bestellnr. 002323
Kostenloser Versand ab CHF 100.00
BESCHREIBUNG
African Pride Olive Miracle Anti-Breakage Moisturizer Lotion 12oz/355ml.
With Extra Virgin Olive Oil.
Helps stop breakage, split-ends, dryness. Repairs dry, damaged hair.
Non-greasy, light formula.
Also perfect for blow drying, maintaining short hair styles, and moisturizing curly styles.
Angereichert mit extra nativem Olivenöl.
Stärkende Feuchtigkeitslotion beugt Haarbruch und Spliss vor.
Repariert trockenes, geschädigtes Haar.
Diese Feuchtigkeitscreme ist ideal für Föhnen, kurze Haare und zum Befeuchten von lockigen Styles. Es sorgt für einen gesund aussehenden Glanz und schützt vor den Auswirkungen von chemischen Prozessen und Styling-Werkzeugen.